An intimate winter escape to explore the region's rich culinary and cultural heritage:  the undiscovered Bergerac wines as well as the rarest of gastronomic delights 'The Black Diamond', the elusive Winter Perigord Truffle.
Your 'behind the scenes access' to the exclusive world of wine and truffles looks like this:
Day One: We'll pick you up from either Bergerac or Bordeaux to bring you to your boutique hotel. Here you'll meet your hosts before heading for a glass of local fizz and afterwards enjoying a cozy fire-side gourmet meal.
Day Two: We'll head to the celebrated truffle market of St Alvère where Truffle farmer Xavier Mathiaud will show us how truffles are graded prior to trade. You'll have time to browse the truffle market and enjoy the atmosphere of this charming village. Afterwards, a truffle omelette brunch at the bustling local café is the perfect fuel for an afternoon at Xavier's truffle plantation. Xavier and his dog, Rigo will take us through the orchard to talk terroir and cultivation where we may be lucky enough to strike black gold. Back at Xavier's farmhouse, he will talk us through how best to store and prepare the truffle. Later, it's back to your hotel for some well-deserved down time before a special 5 course Truffle dinner accompanied by local wines.
Day Three: Today we focus on the region's wines and more specifically those of Saussignac– a picturesque appellation on Dordogne's rive gauche. Here we will meet Elodie, a passionate organic winemaker who will share with us her knowledge on viticulture and vinification as well as a tasting of her wines. Afterwards, we'll make the short hop across the village to meet Frank and Riki, an equally passionate duo, who will show us around the grounds of their inspiring 15th Century chateau, complete with a tasting. Lunch will be leisurely and local before heading directly to the airport or onward travel.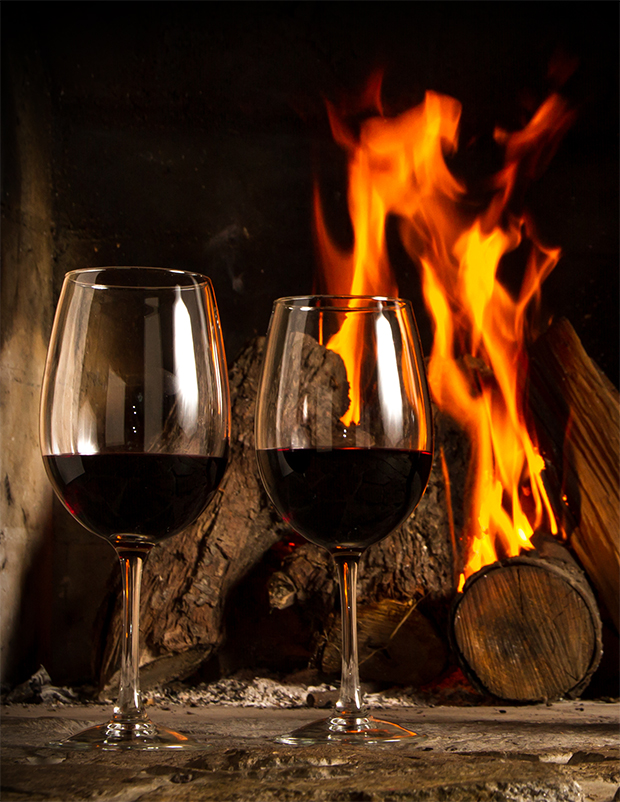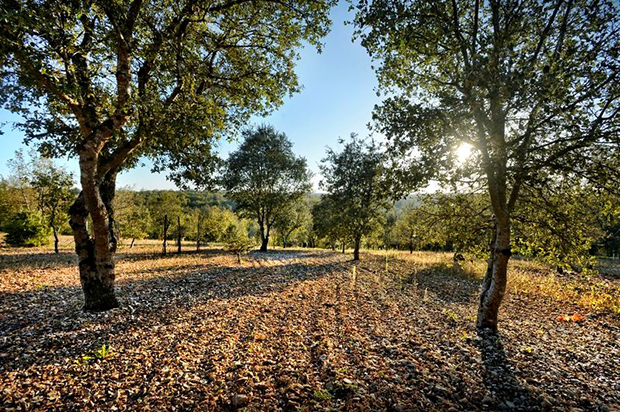 Highlights:
During your stay, you will meet a second generation truffle farmer and his loyal Romagnolo Lagotto dog to search for truffles in his private oak orchard, learning first-hand the best conditions needed to create these mysterious fungi
Visit the celebrated truffle market in the medieval village of Sainte Alvère to learn how truffles are graded prior to trade
Meet our favourite local winemakers for a closer look at their winemaking techniques, hear their stories and taste their signature wines
In the evening return to your 17th century chateau hotel for a gourmet truffle dinner and reflect over the day's discoveries
An exclusive 2 night escape for 6 people
Price: €850 per person / €125 single occupancy supplement
Dates:  Sunday 29th – Tuesday 31st January 2023.  Please contact us for further date enquiries
Your accommodation: Château les Merles, a luxury 4* boutique hotel – an elegant yet informal 17th century chateau, with carefully restored original architecture and contemporary design interiors, idyllically located amongst vineyards and orchards. 
Price includes
Airport or Station transfers from Bergerac (20min) or Bordeaux (1.5h)
2 nights' accommodation at 4* luxury boutique hotel
Meals: 2 x breakfasts, 1 x brunch, 1 x lunch, 1 x 3 course gourmet dinner, 1 x 5 course Truffle dinner

Field trip / truffle hunt with truffle farmer

Visit to Sainte Alvère truffle market
2 x wine tour & tastings
Transport to and from activities
Price doesn't include
Flights or travel to destination
Drinks outside of meal times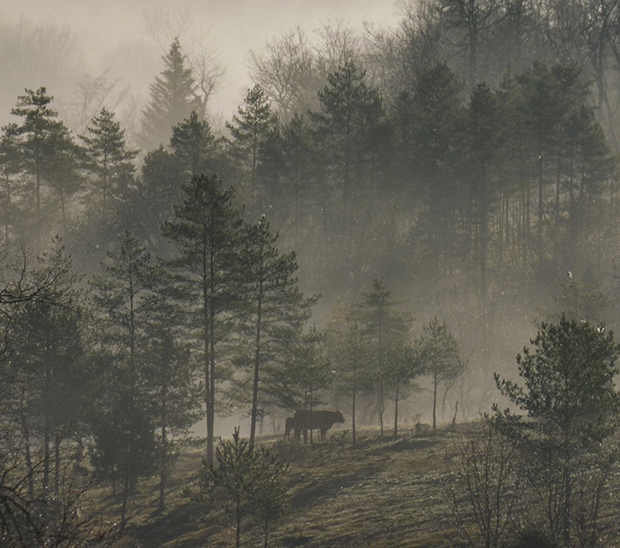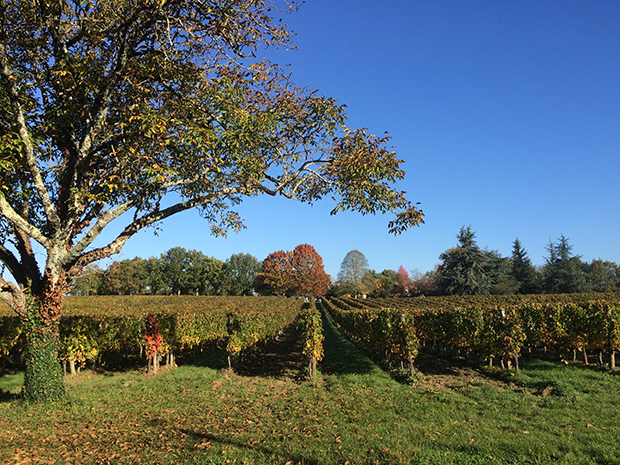 Travel to Bergerac
Although travel to France is not included in the package price, we would be happy to help you with the coordination of your travel plans.
For UK based travellers, we have planned this winter escape around flights from London Stansted airport to Bordeaux / Bergerac as follows:
Incoming: Sunday. London Stansted to Bordeaux. Dep 16:45 (Arr 19:25)
Outbound: Tuesday. Bergerac to London Stansted Dep. 14:25 (Arr 15:05)
However, there are also flights to Bordeaux from Heathrow, Gatwick, Manchester, Amsterdam and Frankfurt
You can also travel to Bordeaux by train from London St Pancras with Eurostar and the TGV
The Winter Black Truffle (Tuber melanosporum) is an edible fungus that grows underground and is considered to be a delicacy due to its unique characteristics and intense aromas.  It is harvested from December to February and the combined climate & terroir of the Dordogne constitute the perfect conditions.
Bergerac Wine Country, with its 7 main appellations, produces an extraordinary variety of wines making it a treasure trove for wine lovers. The reds can be light, fruit-forward and easy drinking or more complex, robust and long-keeping.  The clever blending of white grape varieties leads to the creation of aromatic, dry white wines that can be either powerful or refreshing.  The 'noble rot', created by October morning mists ensures sweet wines that are rich, liqueur-like and intense. Much of Bergerac wine remains under the radar with neighbouring big brother Bordeaux forever stealing the show but there are hidden gems not to be missed…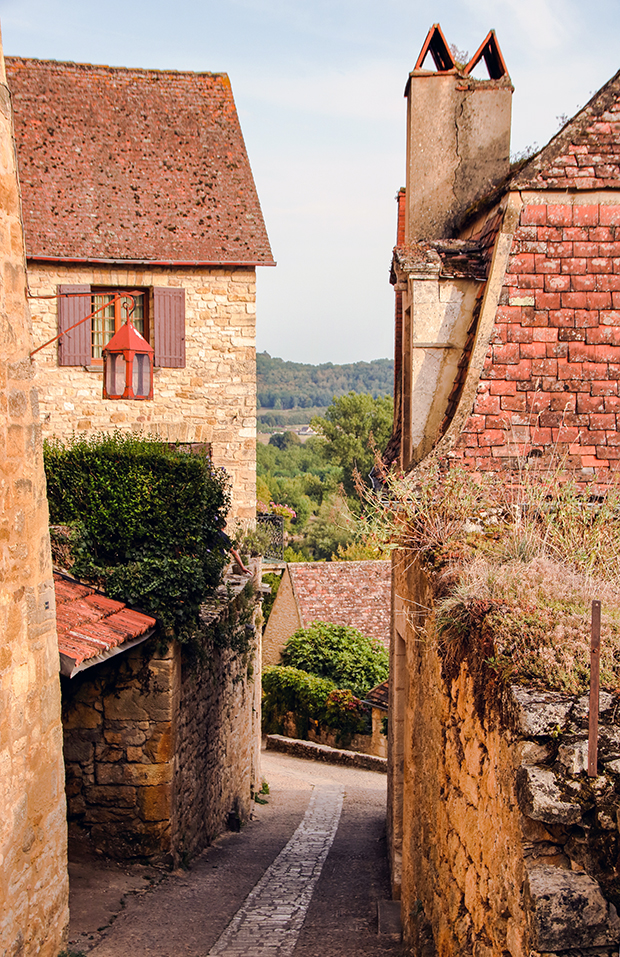 Sunday Introduction to Perigord
| | |
| --- | --- |
| Sunday | Introduction to Perigord |
| 16.00 | Arrival at your accommodation at 4* luxury boutique hotel |
| 18.00 | Welcome drinks reception |
Sunday - Introduction to Perigord
| | |
| --- | --- |
| Sunday | Introduction to Perigord |
| 16.00 | Arrival at your accommodation at 4* luxury boutique hotel |
| 18.00 | Welcome drinks reception |
Monday - Truffle Discovery Day
| | |
| --- | --- |
| 08.30 | Pick up from your accommodation to head to truffle market |
| 10.00 | Truffle market and free time in the village |
| 11.00 | Omelette brunch at local café |
| 12.00 | Leave St Alvère to head to Xavier's truffle plantation 'Gentillou' |
| 12.30 | Tour of plantation and truffle hunt with info about history and cultivation |
| 14.00 | Xavier's kitchen for 'clean, store, prepare your truffles' |
| 16.00 | Arrive back at accommodation |
| 19.00 | Fire-side truffle themed dinner in the restaurant |
Tuesday - Wine Tour & Tasting Day
| | |
| --- | --- |
| 09.15 | Pick up from accommodation |
| 10.00 | Arrive at first vineyard in Saussignac to chat with winemaker Elodie about viticulture and vinification and tasting of her wines |
| 12.00 | Arrive at second vineyard in Saussignac to meet Frank for chateau tour and wine tasting |
| 13.00 | Local produce lunch |
| 15.15 | Leave chateau for direct transfer to airport or station |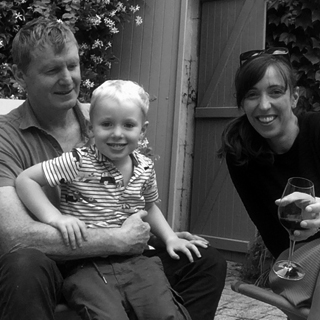 Sue and Vince from Dordogne Vineyard Tours.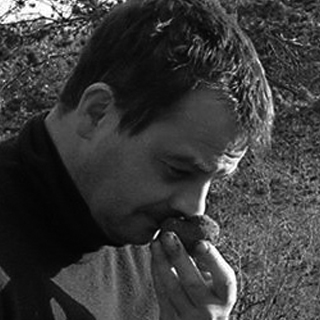 Xavier Mathiaud from Ma Terre Premiere.