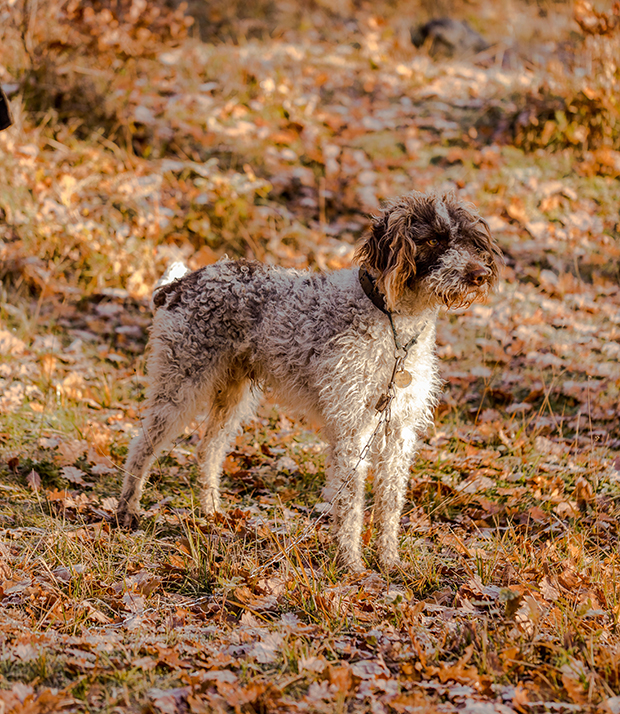 For an unforgettable gastronomic adventure in the heart of Perigord, our day truffle tours offer a unique opportunity to immerse yourself in the mysterious world of the "Black diamond", the Périgord Winter Truffle.
What to expect:
Pick up & drop off from your accommodation
Time spent with our truffle farmer on his private estate to discover optimum truffle growing conditions
Meet Rigo, the farmer's trusty companion on the hunt for treasure
Learn how to clean, grade, prepare and store your catch
Lunch time truffle tasting paired with a glass of local wine
Visit to family run vineyard for a tasting of local wine
Our tailor-made tours start from €175 per person according to group size.
Our small group visits of between 2 – 7 people are ideal for meeting our second-generation truffle farmer and his loyal Romagnolo Lagotto dog, Rigo, to search for truffles in his private oak orchard.   Here, you will learn first-hand the best conditions needed to create these mysterious fungi – the result of a chance combination of optimum climate and soil conditions.
Following the hunt, the truffle farmer invites us to his kitchen to share preparation and storage techniques before enjoying a simple yet delicious tasting lunch with truffle infused ingredients.
Afterwards, it's back into the van to visit a small family run wine estate for a tasting 4-5 of their traditionally made, classic blends.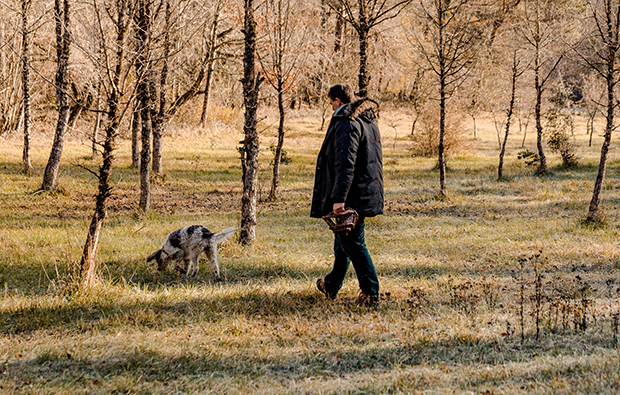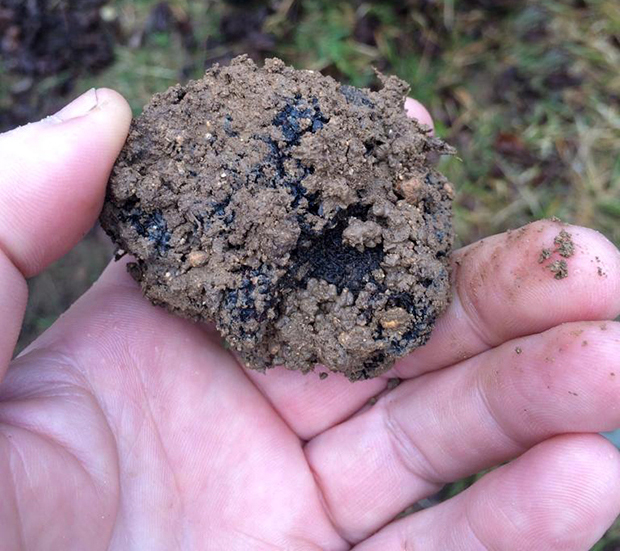 The Winter Black Truffle (Tuber melanosporum) is an edible fungus that grows underground and is considered to be a delicacy due to its unique characteristics and intense aromas. With its mild, wet winters, oak forests and limestone soils, Perigord offers the perfect conditions for the Winter Black Truffle to thrive.  It is harvested from December to February.
It is important to note that due to the complex nature of conditions necessary for truffle formation, the finding of a truffle is not guaranteed on our tours.
Join us to unearth the magic of truffles