Welcome to Dordogne Vineyard Tours
Dordogne Vineyard Tours is a locally run company offering bespoke private tours of Bergerac Wine Country.
Our wine tours are for everyone from experienced wine connoisseurs to beginners. Whether you are a couple looking for an intimate getaway, a small group celebrating a special occasion or simply wish to discover the wines of the region, our goal is to make the best possible experience for each of our guests.
We look forward to planning your ideal day in wine country.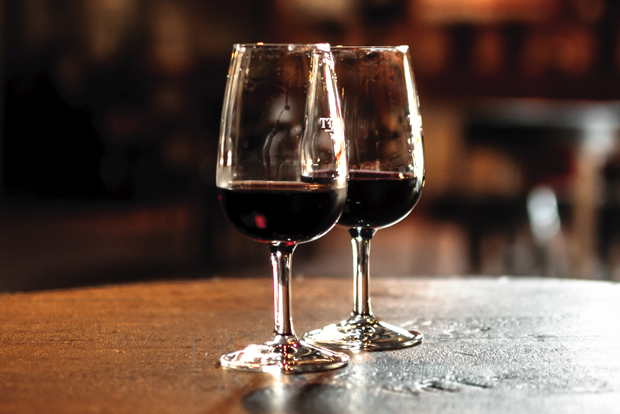 Private Wine Tours
Let us introduce you to signature wines you will rarely find back home.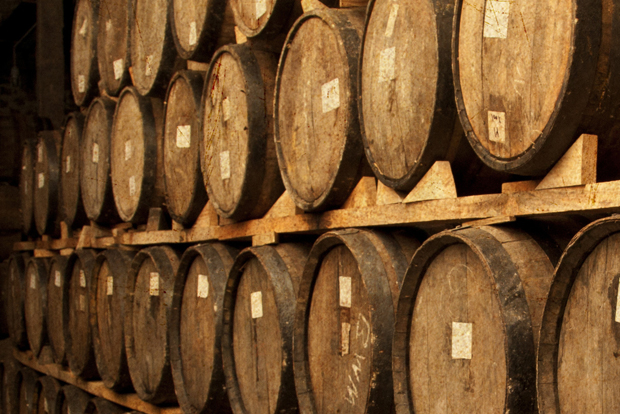 Bergerac Wines    
With 900+ dedicated wine growers, the region is a treasure trove for wine lovers.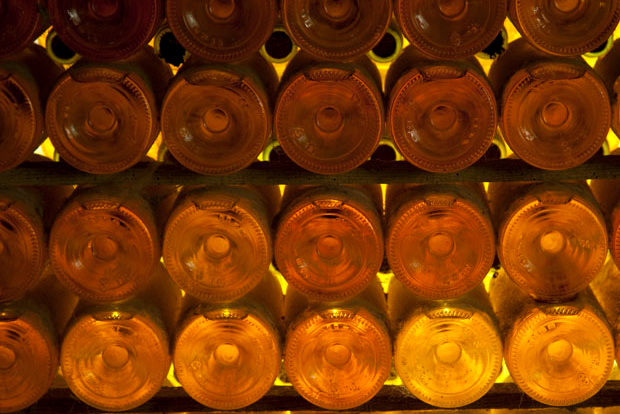 Request a Tour
We look forward to planning your ideal day in wine country.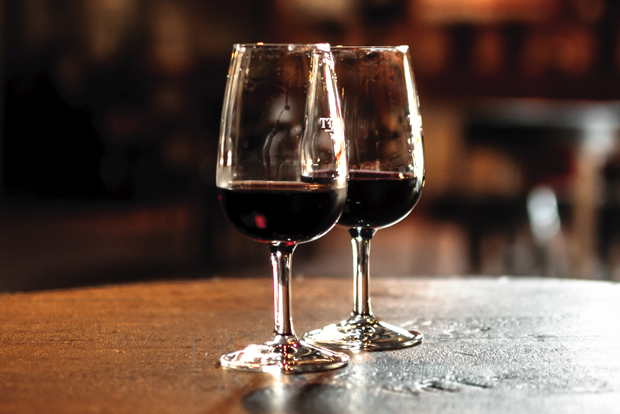 Private Wine Tours
Let us introduce you to signature wines you will rarely find back home.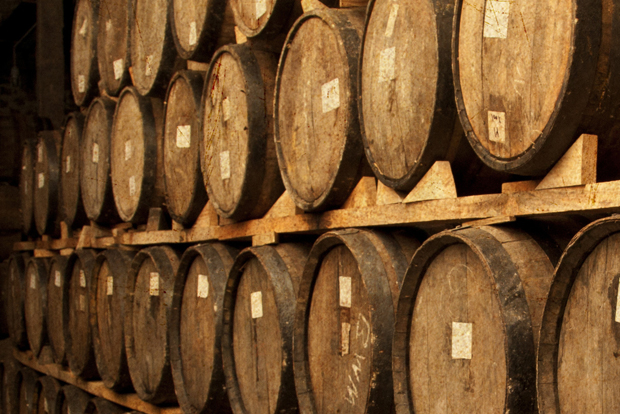 Bergerac Wines    
With 900+ dedicated wine growers, the region is a treasure trove for wine lovers.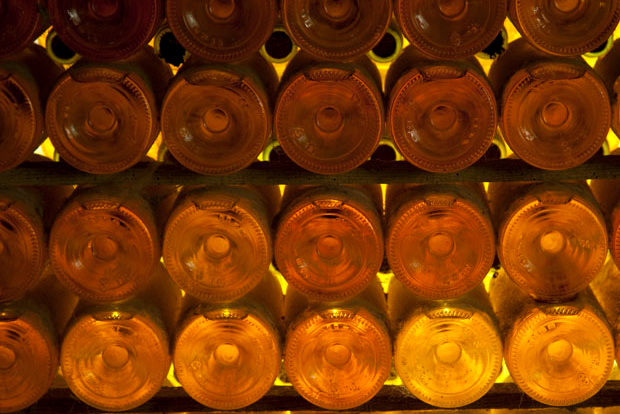 Request a Tour
We look forward to planning your ideal day in wine country.
Dordogne Vineyard Tours On TripAdvisor

World Traveller
September 3, 2020.
Excellent ! We had found Dordogne Vineyard Tours online and sent an email via their website, which had a prompt response so booked a full-day tour in early September. Picked up from our B&B in Beaumont-du-Perigord, Vincent first explained where we would be heading for the day, illustrating with maps the wine regions around Bergerac and the three that we would be visiting for out tastings. The transport, a very comfortable air-conditioned mini-van, was excellent and we made out way to the Rosette appellation for the morning tasting. This was followed by a short hop through Bergerac to the next vineyard in Percharment where Vincent's wife, Sue, had prepared a wonderful lunch for us - set on a table under the shade of a plane tree, overlooking the vines. After lunch we enjoyed our second tastingbefore heading off to our last vineyard in Monbazillac. All in all an excellent day. Vincent & Sue are hospitality professionals who know their wines and the region. They delivered a fantastic day out for us both which represented great value for money. Highly recommended if you are visiting the region - they also offer a package where you can enjoy two vineyards plus a lunch at a Michelin star restaurant... something we hope to do for our next day out with Dordogne Vineyard Tours!

Carsten P
August 4, 2020.
Winery tour at its best. Upon reference from friends, we contacted Dordogne Vinyard Tours (Sue and Vince) for a tour in the Bergerac Vignoble. After a short meeting regarding our expectations and wishes, we settled for a tour the following day, with plan visiting 3 vinyards in 3 different appellations. Vince picked us up in the morning, having all necessities towards the facemasks, sanitary gel and seperated seats in the van. We visited Chateau Payrel (Rosette), Chateau Terre Vieille (Péchament) and Chateau Barouillet (Monbazillac), 3 very different appellations and wines, as well as different aproach to making the wine. On the way to the Vineyards Vince informed of the Bergerac Vignoble, and the appellations, and gave us the possibility to ask questions. At the second Vineyard Sue and Vince had set set up a fantastic lunch. After the visits Vince dropped us of the the house. All winemakers gave us full attention and were just as eager to tell us about their wines and way of making the wine. The tour is for everyone, regardless any preknowledge of wine. A day without having to worry about transportation, food, wine knowledge, pandemic or other issues. Everything was taken well care of for us. We wil certainly be back for another tour with Sue and Vince, next time we visit the Bergerac area.

LondonAuntieJ
July 29, 2020.
Wonderful wine tour Thank you Sue & Vincent for a very professional, knowledgeable tour of 3 fantastic and very different vineyards. Some great characters along the way which made for a very unique and personalised tour. Our party of 4 had such a great day and all came away with plenty of memories and plenty of wine! We went on the full day tour which included the most delicious lunch with locally sourced produce and the cheese with walnut liquor was simply divine! Great couple with a real passion!

Edster1960
July 27, 2020.
Superb wine tour We wanted to thank Vincent and Sue for their wonderful hospitality and excellent knowledge during our recent wine tour. The experience of visiting the 3 vineyards was wonderful and the great lunch provided was superb. Vincent's knowledge and experience with the vineyards is so enjoyable and we loved the many wines sampled , purchasing a few along the way. I cannot recommend this tour enough. Excellent value too as this is a full day tour. Thank you.

Awesome wine tours of the Bergerac area I went on a couple of wine tours with this company, the first one by myself and the second one with my wife. The owners (Sue and Vince) are very knowledgeable of the vineyards of the Bergerac region and provide this in depth knowledge in the manner that allows you to better understand the vineyards, the owners and types of wines available in the region. We toured a total of 5 vineyards and all were spaced with appropriate amount of time to spend at each vineyard to both taste the vineyards wines but also tour the vineyard and taste the grapes themselves. While I consider myself as fairly knowledgeable about wines, their tours provided more information I had never considered and now more appreciative of the wines from the region. Sue and Vince's hospitality is of a high caliber, they also put on lunch of my dreams, baguette, paté campagne, local cheeses and a nice glass of wine. I plan to go back in the spring of 2020 with my son and his wife to book more tours with Sue and Vince. The bottom line is, you will not find a better wine touring company in the Bergerac area than the Dordogne Vineyard Tours Vineyard Tours.

Superb tour with knowledgable hosts and varied wines to sample Sue and Vince, we can't thank you enough for being so flexible, easy to communicate with and for your generous hospitality. We've thoroughly enjoyed our day and learnt so much about the area, the regions wines and much more. The knowledge shared by Vince and the warm welcome we received at each of the three chateaux has left us with a real thirst to learn more and will enable us to be more selective about the wines we buy at home in the future, knowing which grapes we favour. Thank you again.

A vineyard tour with meaning This tour is what a wine tour should be. A visit to 3 vineyards each with unique characteristics lead by a person knowledgeable in local wines and the wine production processes. In all cases the wine tasting is just a part of the tour. The advice provided by the wine makers was more than you would expect. These people are experts and they freely provide the visitors with advice on both wine selection and correct wine tasting. Thoroughly recommend.

caroline12345186305
June 19, 2019.
Great for every level of wine drinker Our 14 strong extended family enjoyed a tasting of 8 local wines ( 2 red, 1rose, 2 white and 2 sweet)hosted by this lovely company - This great husband and wife team , Vincent and Sue walked us through grapes, terroir, methods of production etc. At a pace to suit all of us- and we are a family made up of a very varied range of knowledge! This all took place in the comfort of our holiday home, with everything from glasses to nibbles supplied for the tasting.Vincents wine knowledge is very extensive, but he delivers the message at a level to suit the complete range of the audience- it really was a fabulous introduction to both wine and this regions relatively unknown wines ( sitting next to Bordeaux is a tough gig!) . I can truly imagine their day tours are great too as their knowledge of the local vineyards, growers and production is really extensive.

Weintour mit wunderbarem Guide und gut gewählten Gütern Vince und Sue haben eine tolle Tour für uns als Familie zusammengestellt! Tolle Weinmacher-Persönlichkeiten und Geschichten, sehr viel Wissen von Vince, tolle Weine gekauft und viel gelernt. Ein Guide, der sich sehr zurücknimmt und viel Raum gibt für Fragen und individuelle Wünsche! Sehr sehr sehr zu empfehlen. Auch für junge Leute! Unsere drei Söhne waren begeistert.
Excellent tour and knowledge! We had a great day with Vince and Sue! Vince is full of tons of knowledge about wine making and the area - especially if you are interested in organic/natural wine making, he's your man! We finished the tour with an excellent picnic style lunch with some local produce, and a few games of pétanque in a beautiful surrounding. Even with the unfortunate bad weather, Vince and Sue managed to keep us entertained and smiling throughout the day. We will for sure be back when we return to the Dordogne!
Dordogne Vineyard Tours On Instagram
Dordogne Vineyard Tours On Google
Catherine Cook
2019-09-10
"It's almost impossible to describe how amazing a tour with Sue and Vince is. Vince has incredible knowledge of the many facets of wine making and has developed deep personal relationships with unique and interesting family run vineyards. Vince's ability to balance sharing his depth of wine detail with a fun and full day is a skill not matched by many tours. Both Vince and Sue are passionate about providing a tour that is beyond expectations in all aspects. I will forever remember sitting in a vineyard, eating a delicious and fresh French lunch with a wonderful glass of rose. Thanks for giving us a day to remember."
I would suggest anyone visiting this region to book onto this. We learnt so much from Vince during our tour of various appellations, each area we visited having it's own unique history and approach to wine making. The lunch provided was amazing and this really was the highlight of our stay. Thank you to Vince and Sue for being so welcoming. Claire and Mike.
Katinka Daamen
2019-08-11
We had a really nice private tour with Vincent last week! He knows almost everything about wine and the vineyard himself, so gives you a lot of information you will keep in mind while choosing your wines after this tour. Sue made a really good lunch, it was a nice day which gave us a lot more knowledge how to find our perfect wine!
Neasa McGarrigle
2019-08-11
This was the best wine tour we've ever been on. Vince has an amazing depth of knowledge he shared with us that none of the wine tours in Italy or California ever provided. Sue gave us a fantastic picnic lunch in a stunning location. It was an intimate tour. We met the owners of all the small local vineyards in various appellations. It was a truly charming tour company to spend the day with. Well worth the money.